Please screenshot or print out your receipt for proof of payment at check-in.
Players must register before attending any practice, try-out or open gym event. A one-time $10 try-out fee will cover all dates scheduled per season. Visit the Registration page to get signed up today!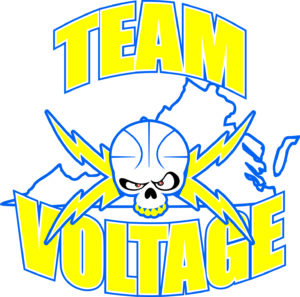 We're excited to open registration for our 2023 Spring travel Basketball season for 5th-12th grade boys & girls. Players wishing to be considered for a TVB team must complete a registration form before participating in tryouts.
Tryout Schedule
Girls 5th-6th Grade
Union Mill Elm: Friday, February 24th, 7:30-9:00pm
Cub Run Elm: Wednesday, March 1st, 6:00-7:15pm
Union Mill Elm: Friday, March 3rd, 6:00-7:15pm
Girls 7th-8th Grade
Union Mill Elm: Friday, February 24th, 7:15-9:00pm
Cub Run Elm: Wednesday, March 1st, 7:15-9:00pm
Union Mill Elm: Friday, March 3rd, 7:15-9:00pm
Girls High School 9th-12th
Sunday, February 19th 2:00-4:00pm
Sunday, February 26th 2:00-4:00pm
Tuesday, March 7th 7:00-9:00pm
All Tryouts will be held at Parkside Middle School
Boys 5th-6th Grade
Union Mill Elm: Friday, February 17th, 6:00-7:15pm
Cub Run Elm: Wednesday, February 22nd, 6:00-7:15pm
Union Mill Elm: Friday, February 24th, 6:00-7:15pm
Boys 7th-8th Grade
Mountain View Alt HS: Friday, February 24th, 6:00-7:30pm
Mountain View Alt HS: Friday, March 3rd, 6:00-7:30pm
Mountain View Alt HS: Friday, March 10th, 6:00-7:30pm
Boys 9th Grade
Mountain View Alt HS: Friday, February 17th, 7:30-9:00pm
Mountain View Alt HS: Friday, February 24th, 7:30-9:00pm
Cub Run Elm Wednesday, March 8th, 6:00-7:30pm
Boys 10th-12th Grade
Mountain View Alt HS: Friday, March 3th, 7:30-9:00pm
Cub Run Elm Wednesday, March 8th, 7:30-9:00pm
Mountain View Alt HS: Friday, March 10th, 7:30-9:00pm
Tryout Location
Cub Run Elementary school 5301 Sully Station Dr Centreville va 20120GYM ENTRANCE ON THE RIGHT SIDE BY THE CLASSROOM TRAILERS
Union Mill Elementary school 13611 Springstone Dr Cilfton va 20124 GYM ENTRANCE ON THE RIGHT SIDE BY THE CLASSROOM TRAILER
Mountain View Alt HS: 5775 spindle Court Centreville Va 20121 GYM ENTRANCE ON THE RIGHT SIDE BY THE CLASSROOM TRAILERS
Parkside Middle School: 8602 Mathis Ave Manassas va 20110 GYM ENTRANCE & PARKING ON THE BACK LEFT SIDE OF THE SCHOOL